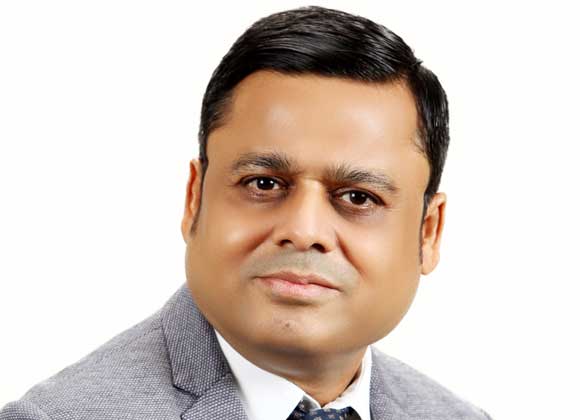 Biography
Dr. Sambhu Chakraborty is a renowned Quality professional from India. He had an inclination from a very early age towards perfection and quality consciousness. The changing scenario in India with respect to industries like healthcare drew his attention initially. In the pursuit of overall improvement he developed an inquisitiveness for ushering a holistic change in the approach of all the healthcare settings. To follow his pursuit of developing quality consciousness, he ultimately started his own institute - Institute of Applied Quality Management.
Career-wise Dr. Chakraborty became an astute figure in Quality Management practices by providing Consultancy on ISO 9000 series of quality standards like ISO/IEC 17025 for industrial testing and calibration laboratories and ISO 15189 for medical laboratory quality management. He also gave accreditation trainings to some of the best organisations in the country.
Personal Life
Dr. Chakraborty was born in Kolkata on 12.08.1968. He finished his schooling and graduation and did his MBA and acquired PhD in Quality Management. He has a small and beautiful family which is the inspiration of his career and growth. He has a daughter and his better half is Mrs. Maitreyi Chakraborty who is the COO of Institute of Applied Quality Management. Mrs. Chakraborty has a proficient academic background of M.Phil in Economics and she has contributed to the betterment of IAQM in all situations and stood by Dr. Chakraborty for all his initiatives.
Growth
Some changes come due to growth and achievements come when someone persues his dream and does not stop till he gets to his goal. There was something in Dr. Chakraborty that kept him well above all the other consultants in the industry. His versatility to endure and explore and a vision for the future made him a cut above. He is one person who learnt quality as his passion in a completely self learning process starting from zero and became completely conversant with Quality Management System for Industrial Testing and Calibration Laboratories and standard requirements of ISO/IEC 17025. With the critical inspection acumen of Quality Management Standards on ISO 17020, he proved his merit in the field of QMS beyond question.
Dr. Chakraborty is completely immersed in his profession as he has proved his talent across the globe in his field. He has mastered the science of the art of consultancy while getting prestigious accreditations like JCI, AABB, CAP, NABH, NABL etc. for various famous organisations, who are the pioneers in accreditations for maintaining quality standards in different sectors of industries..
The concept of laboratory accreditation was brought about and promoted in the eastern part of India under the strong leadership and guidance of Dr. Chakraborty (especially medical laboratory accreditation concept). IAQM (Institute of Applied Quality Management) exerted a dedicated effort under his leadership jointly with National Accreditation Board for Testing and Calibration Laboratories (NABL) in the year of 2000 when the first successful medical laboratory accreditation workshop and programme were conducted and the journey of medical laboratory accreditation in the eastern part of India took a flying start.
Furthermore, Dr. Chakraborty has already rendered Quality Management consultancy services to more than 300 organizations and trained more than 2000 quality professionals in a span of 22 years of his hard work and experience.
The Spirit
As if nothing was there to stop him, Dr. Chakraborty led the business and both the organizations - Institute of Applied Quality Management and IAQM consultants Pvt. Ltd. with firm hands, innovative mind and melange talents, even though there was a time when the awareness of Quality Management was very slender and Dr. Chakraborty had some real hard times to make it grow in the minds and approach of his clients.
Under his leadership Intenrnational organization for laboratories (IOL) was established as a social and scientific research organization for the discipline of quality and laboratory science.
Present Day Positiions
Dr. Sambhu Chakraborty is the Director at IAQM Consultants Pvt. Ltd. and Institute of Applied Quality Management(IAQM), Kolkata, India.
Dr. Chakraborty is also the Chairman of International Organization for Laboratories (IOL) – a stakeholder organization of ILAC.
Others to mention
He has been selected by Indian Council of Medical Research (ICMR) in their Good Clinical Laboratory Practice (GCLP) Advisory and Drafting Committee. GCLP is the national standard in India for Good Clinical laboratory practice.
He has conducted more than 30 promotional workshops in the various parts of the country to promote laboratory accreditations.
BAB (Bangladesh Accreditation Board) has invited Dr. Chakraborty to promote the "Joint Workshop for Promotion of Medical Laboratory Accreditations" as per ISO 15189 in Bangladesh.