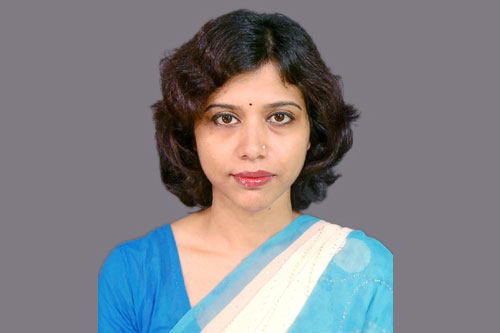 Maitreyi Chakraborty
Mrs. Maitreyi Chakraborty Wife of Dr Sambhu Chakrabortry she is also the COO of Institute of Applied Quality Management. Mrs. Chakraborty has a proficient academic background of M.Phil in Economics and she has contributed to the betterment and Grwoth of institute of Applied quality management by providing a strong administrative leadership in the organization and in all situations and stood by Dr. Chakraborty for all his initiatives. She is also an intreprenur and running a Calibration Agency under the name of Measure & Precision Engineers.
Manisini Chakraborty
She is the only child and blessed daughter of Dr Sambhu Chakraborty and Maitreyi Chakraborty, She is studying in school level.